Hyaluronic acid treatment
Hyaluronic acid occurs naturally in the body and is an important component of various types of connective tissue. Hyaluronic acid combined with water forms a gel-like material that has a wealth of functions in the body. Hyaluronic acid is the main component of our synovial fluid and, as a lubricant, ensures that our joints remain steadfast, even under heavy loads. Precisely because hyaluronic acid is known to the body, there are practically no allergies or side effects to this active ingredient.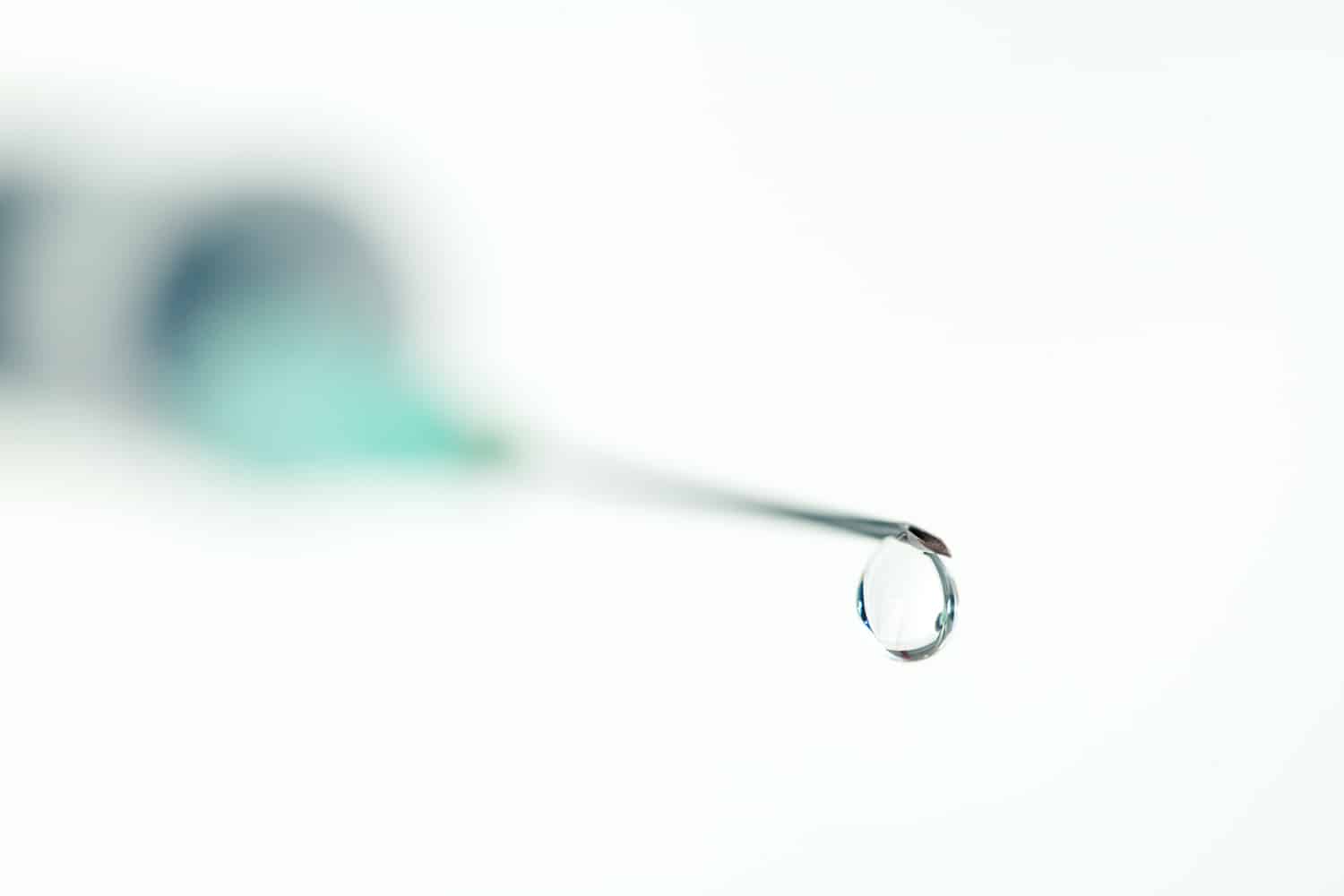 Mode of action
Chemically speaking, hyaluronic acid is a film former. It is therefore superimposed on the body's own articular cartilage and improves the nutrition and metabolism of the cartilage cells. Furthermore, it binds to the body's own enzymes that are located in the joint and lead to the breakdown of the body's own cartilage in osteoarthritis. The fact that hyaluronic acid binds to these enzymes protects the own cartilage from enzymatic degradation.
Areas of application
Conservative therapy of arthrosis (degenerative joint disease with cartilage damage)
Conservative treatment of meniscus lesions of the knee (Hymovis®)
Occationally also for mucles and tendon diseases (better PRP)
Course of treatment
Hyaluronic acid can be obtained from animals (cockscomb) or recombinantly produced in the laboratory. In our practice, only synthetic HAs recombinantly produced are used. The manufacturer provides the hyaluronic acid in strictly sterile syringes. Depending on the specific indications, the different HA products differ in their molecular mass and the volume to be applied.
Useful information
Osteoarthritis therapy is very complex and it is difficult for the non-specialist to understand the full range of treatment options. Since many of the possible measures involve costs or involve invasive surgical measures, comprehensive profesional advice is highly recommended. In many cases, getting a second opinion is also worthwhile.
Nowadays it is still not possible to make your own articular cartilage grow again with any medication on the market. This also applies to hyaluronic acids and means that existing cartilage defects cannot be reversed. However, scientific studies show that hyaluronic acids are able to slow the progression of osteoarthritis. These studies show that on average, patients who receive injections of hyaluronic acid need an artificial joint later than those without therapy.
The only way to repair existing cartilage defects is currently through surgery. There are various methods that are sometimes competing with each other. Established procedures that have shown good clinical outcome include:
Transplantation of cartilage grown from our own cartilage in the laboratory
Transplantation of gels or membranes into the cartilage defect in which your own cartilage can then regenerate
Transplantation of bone cartilage cylinders
Whether such a cartilage regenerative measure is suitable for you and which is the best depends on various factors. Generally, these measures work particularly well with
young patients
patients with a localized cartilage defect
These cartilage regenerative procedures are therefore not suitable for every patient. However, this does not mean that the implantation of a complete prosthesis is always necessary. On the knee in particular, there has recently been the possibility of treating cartilage damage with partial prostheses or so-called "mini prostheses". An individual implant is produced for the patient based on MRI scans, which is implanted in the cartilage defect and thus replaces it. Since these techniques are much gentler and do not change the mechanical conditions on the knee, the patients are fit more quickly and have fewer restrictions. If a complete knee prosthesis is still required years or decades later, this is not a problem and the patient has gained some time with his own knee.
Our therapies at a glance